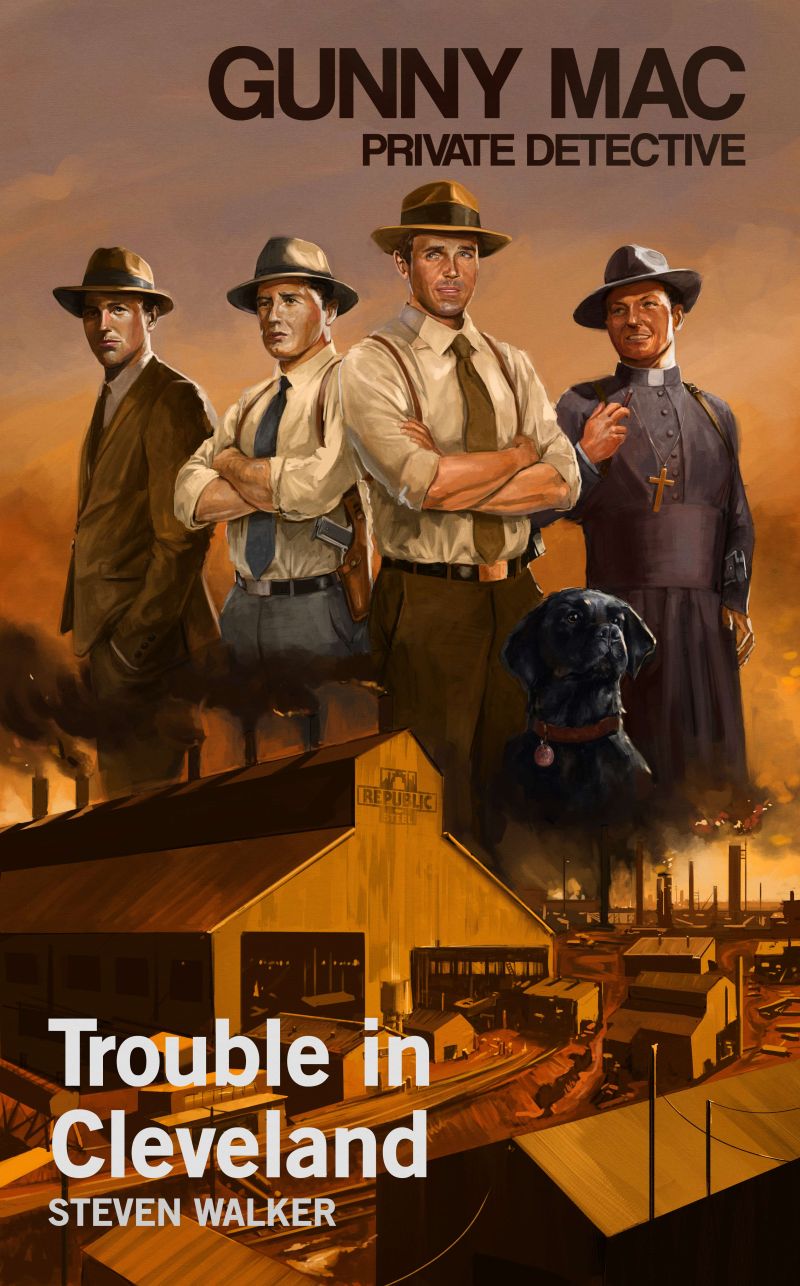 Gunny Mac Private Detective: Trouble in Cleveland
Published: 7/15/2022
Sample Chapter from Gunny Mac Private Detective Trouble in Cleveland
It's 1943, and Gunny Mac and the boys go to Cleveland when saboteurs destroy Alan Burke's father's ship-building factory on the Cuyahoga River needed to build Liberty ships. Father John is murdered in the confessional at the Shrine of St. Stanislaus, and Mac will burn down Cleveland to find those respon/sible.
The intrigue mounts as Mac and his crew of wounded veterans from the Guadalcanal campaign search for the men responsible... Was it the Black Hand movement, the Cosa Nostra who gave Mac the kiss of death in Hawaii, or the Polish, Slovenian, or Italian mafia.
Grab yourself a pierogi or an Italian spaghetti dinner and hang on for this hilarious, intriguing ride through history.